ISO 9001:2015 – Is Your Business Prepared for Current Market Challenges?
About
Join our complimentary webinar to learn about the benefits of upgrading to ISO 9001:2015, the new version of this quality management standard.
Starts
09 Oct 2017, 22:00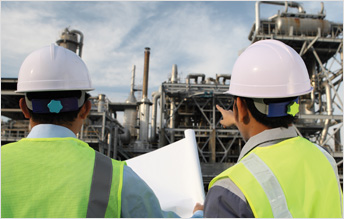 Background
ISO 9001:2015 positions this new version of the standard as an integral part of an organization's efforts to improve overall performance. It fosters the stakeholder approach internally and externally within the framework of the adoption of a risk-based approach to quality management and emphasizes the importance of adopting a Quality Management System (QMS) as a strategic decision for an organization.
Agenda/Outline
The major changes that ISO 9001:2015 contains
Transition to ISO 9001:2015
Necessary conditions for the transition
Case study
Q&A
Presenter
Rosalynn Ramírez - Certification Manager, ISO 9001 Auditor
Target audience
The webinar is aimed at organizations that need or want to implement ISO 9001:2015.
Language: Spanish
Cost: No Charge
For more information, please contact:
Anna Amato
Senior Global Marketing Manager
t: +1 201 508 3000