Anti-poison centres notifications and UFI in labels
From January 2021, companies will be obliged to add a UFI on the label, in addition to the already mandatory hazard warnings and pictograms, for all dangerous mixtures placed on the market.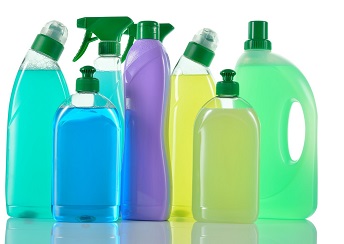 From January 2021, new labelling requirements will apply with the appearance of a new labelling element in products: The Unique Formula Identifier (UFI) is a 16-character alphanumeric code that provides detailed information on the physical or health hazards of products. Companies will be obliged to add a UFI on the label, in addition to the already mandatory hazard warnings and pictograms, for all dangerous mixtures placed on the market.
Classified mixtures as paints, varnishes, biocides, special cleaners and other cleaning agents, among others, must bear the UFI code. Only mixtures classified as "gases under pressure" and/or "explosives" are exempted from this labelling requirement.
National anti-poison centre notifications are currently managed according to different procedures per Member State. To simplify and improve this process, the European Union will introduce a harmonised web portal where companies can notify their products. The UFI code is part of the harmonisation of emergency health response information (CLP Annex VIII).
UFI
Anti-poison centers have reported problems with the correct identification of mixtures up to 40%. UFI links a specific product on the market with the information provided for the mixture leading to unambiguous identification and allowing the Emergency Services to provide suitable advice in case of Emergency. A UFI code can be generated online with ECHA's UFI generator and protects confidential commercial information on product composition.
COMPLIANCE MILESTONES
Companies that manufacture, import or use dangerous mixtures in their products must comply with the following deadlines for the submission of data to Anti-poison centres and inclusion of the UFI code for products intended for:
Use for Consumer -> January 2020, Postponed Until January 2021

Professional use -> January of 2021

Industrial use -> January of 2024
For products that fall within several user categories, the shorter period applies.
For mixtures already notified before 2020, a transitional period until 2025 is applicable, irrespective of the type of use. Although the new labelling requirements for UFIs will enter into force in 2021, the notification procedure for dangerous mixtures will remain in line with national rules until the harmonised web portal is fully /completely operational.
MORE INFORMATION
If you have any questions please contact us. We have the required knowledge and experience.
Nationals and European Notifications.

Creation of UFI.

Review/validation of CLP, Biocide and Fertilizer Labels.

Elaboration of SDS.
You can communicate with us through e-mail or +34 913 13 80 00 / 639 28 52 20.
About SGS
SGS is the world's leading inspection, verification, testing and certification company. SGS is recognized as the global benchmark for quality and integrity. With more than 97,000 employees, SGS operates a network of over 2,600 offices and laboratories around the world.