SGS is involved in the CRANE project - A DIGITAL TRAINERS TOOLBOX TO HELP CRANE OPERATORS UPDATE THEIR SKILLS FOR INDUSTRY 4.0 ENVIRONMENTS
This project aims to improve work-based and initial/continuous learning of crane operators to adapt their skills to the Industry 4.0 skills requirements. A partnership of 6 european organizations are working on this innovative project co-financed by the Erasmus+ programme.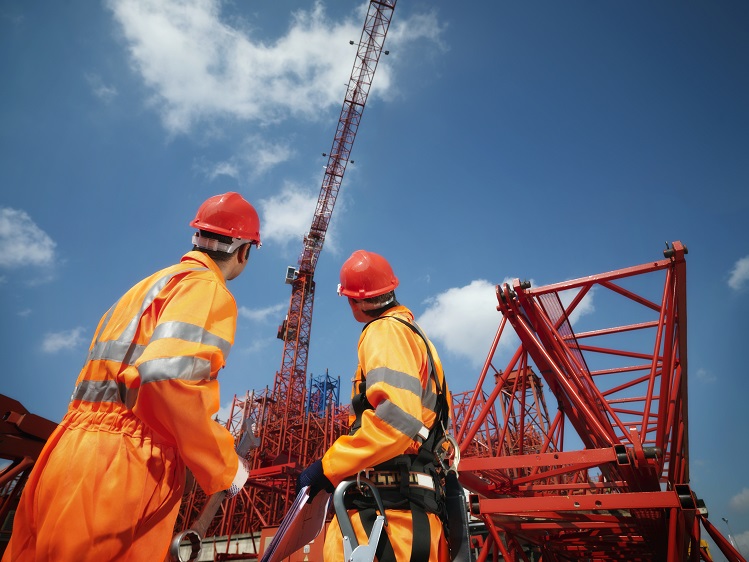 CRANE 4.0 takes inspiration from analytical reports of the European Commission which urges to up-skill and re-skill the European construction labour force with new skills to meet the demand of the labour market for new digital competences. Only 45% of the workers in the sector has been involved in training at the workplace and the highly skilled workforce is only a small fraction of the total workforce of the EU construction sector.
Applying Virtual Reality (VR) in VET and in on-the-job situations involving complex tasks facilitates the visualisation of the activities to be performed, even the riskiest ones, and the transmission of knowledge-intensive skills leading to an increased training quality. The project is funded by the ERASMUS + Program from Spanish Agency SEPIE focuses on crane operations exactly because they have a major influence on construction sites, especially in terms of efficiency and safety.
The project is led by SGS and aims to improve work-based and initial/continuous learning of crane operators to adapt their skills to the Industry 4.0 requirements.
CRANE 4.0 thus develops innovative training paths and methods for teaching, learning and assessing the learning outcomes, through the use of Virtual Reality thus supporting the educators and learners in using digital technologies in creative, collaborative and efficient ways.
It will do so through the development of a Virtual Reality (VR) application downloadable from partners' websites, from the project website and from the main platforms for application download.
The innovative use of the VR in the training of crane operators is an added value for all those public and private VET providers who want to offer upskilling pathways to their educators and training.
CRANE 4.0 will develop three main outputs:
- Curriculum Handbook - a Transnational job analysis and report, Course Plan and Didactic Manual for Crane Operations 4.0.
- Virtual Reality Application development - VR app, Users' Technical Guide, Manual for assessing the quality of the VR app and learning outcomes.
- Blended pilot testing - 55 crane operators trained and a Procedural Manual for the implementation of the VRLabs.
The consortium is formed by the following partners;
SGS TECNOS, S.A. (SPAIN)

I-BOX CREATE (SPAIN)

UNIVERSITATEA POLITEHNICA DIN BUCURESTI (ROMANIA)
MECB (MALTA)
Confindustria Veneto SIAV S.p.A. (ITALY)
SQLEARN (GREECE)
ABOUT SGS
SGS is the world's leading inspection, verification, testing and certification company. SGS is recognized as the global benchmark for quality and integrity. With more than 94,000 employees, SGS operates a network of over 2,600 offices and laboratories around the world.