SGS COORDINATOR OF THE EUROPEAN PROJECT TROPICSAFE "E-LEARNING PLATFORM: MEDICAL TRANSPORT OF PATIENTS WITH TROPICAL DISEASES IN SAFE CONDITIONS"
The Tropicsafe project aims to develop a homogeneous training protocol at European level focused on patient transport professionals with normalized guidelines for a proper and safely transfer of patients with tropical diseases. The Erasmus+ Programme is co-funding this project with a partnership composed by 5 European Institutions.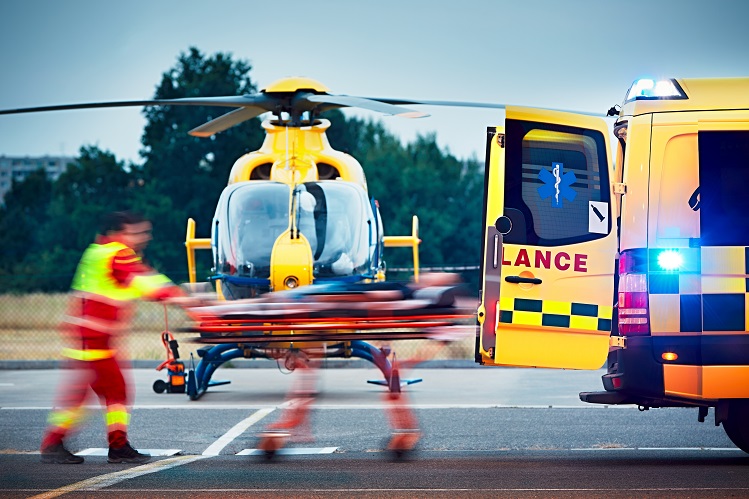 The Tropicsafe Project has come to an end after 24 months of duration. An harmonized training programme has been created thanks to this project, allowing health professionals to perform with full guarantees of safety and health the activities of sanitary transport service. Health professionals were demanding specific guidelines and more practical training material and with an homogenous criteria. At present, the creation of the Schengen area and the removal of the EU's internal borders now require common policies and procedures to deal with any possible outbreak of viruses through transnational actions.
This training has been published in an Open Online Learning Platform which includes audiovisual support such videos, images and graphics. All the data has been translated to the languages of the consortium (Latvian, Spanish, German and English). The basic free training consists of four modules, followed by test questions to verify the acquired knowledge, and the target group for this course is personnel working in the sector of patient transport, but also nursing staff and other health care professionals.
SGS has have an important role in the project. We were in charge of leading the motorization activities of the project, being the technical and economic coordinator of it.
To follow-up the project activities, several meetings have been celebrated. The Kick-off Meeting of the project was held on Hamburg and after that, the project consortium met in Riga (Latvia) and Castlebar (Ireland). The 4th transnational meeting was celebrated online due to the restrictions of the Coronavirus.
After the work of all this time by all the members of the consortium, we can say that the project has been successfully completed, reaching all the proposed objectives.
The consortium is formed by the following partners:
• The Bernhard-Nocht-Institute for Tropical Medicine (Germany)
• SGS Tecnos (Spain)
• Eurofortis (Latvia)
• Murray Ambulance Service Ltd. (Ireland)
• Federación Nacional De Empresarios De Ambulancias (Spain)
Learn more about this project in our Project Website.
ABOUT SGS
SGS is the world's leading inspection, verification, testing and certification company. SGS is recognized as the global benchmark for quality and integrity. With more than 89,000 employees, SGS operates a network of over 2,600 offices and laboratories around the world.