Sustainability R&D Project Certification
R&D project certification from SGS – take the first step to ensure your tax allowances.
Encouraging private investment in research and development (R&D) has become a priority for strategic growth in Spain. Since 1978, there have been significant tax deductions available for R&D projects in Spain. The Publication of Real Decreto RD 1432/2003 establishes a mechanism of legal safety. It 'ensures' tax reductions for R&D projects certified by an ENAC Accredited Body through the Informe Motivado Vinculante (Motivated Binding Report) issued by the Ministry for Economy and Competitiveness.
As an ENAC accredited organization, we can help you meet the requirements of RD 1432/2003 and the Informe Motivado Vinculante by gaining the certification you need for your R&D projects.
Why choose R&D project certification from SGS?
We can help you:
Gain R&D project certification
Achieve legal certainty of tax deductions provided by the Informe Motivado Vinculante
Encourage creativity
Differentiate your organization from other companies in the sector
Improve the organization and management of your R&D projects
Keep generating activities, proprietary technologies and patents that provide additional benefits or tax relief
Access to grants or valuation contests (UNE 166001)
Trusted R&D project certification from Spain's leading providers
As the world's leading provider of certification, we offer you the experience, resources and expert evaluators from universities, laboratories and technology centers from across Spain.
Our rigorous certification process is fast, transparent and includes:
Expert evaluation by a 4D and technical expert
Incurred cost audit for the Contenido y Primera Ejecución certificate by ROAC auditors
Issuing the Informe Técnico Conclusivo as directed by the competent body
Issuing the UNE 166001 certificate (on request)
Total confidentiality
To find out more about our R&D project certification, contact us today.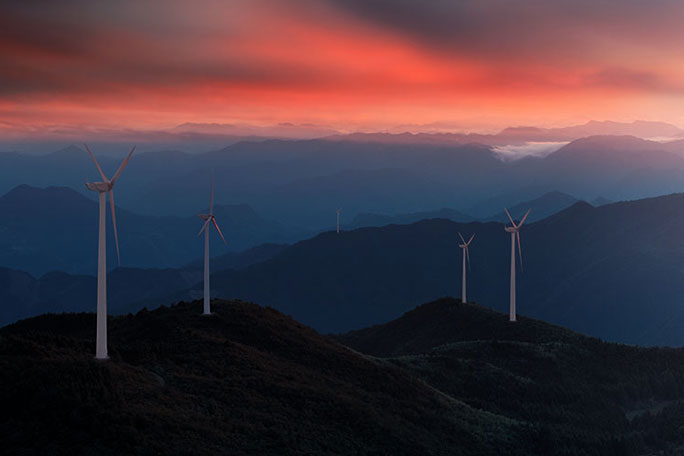 Discover Our Sustainability Solutions
Achieve your sustainability goals with our range of sustainability services.