RH Hotels first Hotel Company certified in ISO 14064-1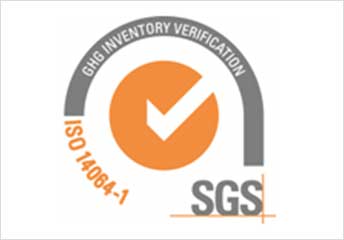 In the International Year of Sustainable Tourism for Development, SGS has certified RH Hotels in accordance with ISO 14064-1. The hotel company demonstrates its commitment to climate change with most of its Carbon Footprint certified hotels.
On January 19, SGS delivered the certifications of eight of its hotels certified in ISO 14064-1 at FITUR,. This certification presents the calculation and verification of what is called the Carbon Footprint.
In 2016, the RH Corona del Mar Hotel in Benidorm was the first hotel in Comunidad Valenciana to receive this certification. This year 2017 the RH Corona del Mar Hotel in Benidorm has renewed the certification and RH HOTELS has obtained the certification in Carbon Footprint Of seven other establishments:
In Benidorm el RH Princesa Hotel.
In Gandía  RH Bayren, RH Bayren Parc, RH Gijón y RH Riviera Hotels.
In Peñiscola RH Portocristo y RH Casablanca Hotels.
The process for obtaining the carbon footprint certificate allows to describe the calculation of emissions of all greenhouse gases associated with organizations, events or activities or the life cycle of a product in order to determine their contribution to climate change.
SGS can audit your organization against ISO 14064 parts 1 and 2 to provide verification of your greenhouse gas emissions and reductions. Working to this international standard increases your credibility in the marketplace, and demonstrates your commitment to operating in a greener way. Verification by our experts ensures the independence of your assessments and reports.
About SGS
SGS is the world's leading inspection, verification, testing and certification company. SGS is recognized as the global benchmark for quality and integrity. With more than 85,000 employees, SGS operates a network of over 1,800 offices and laboratories around the world.