Training in fire extinguishing
The SGS Security School in Madrid provided training within the scope of the Law on Prevention of Occupational Risks, more specifically within Article 20 of the aforementioned Law, Emergency Measures.
The formations, each lasting 4 hours, focused on the initial response of an intervention team to a possible fire.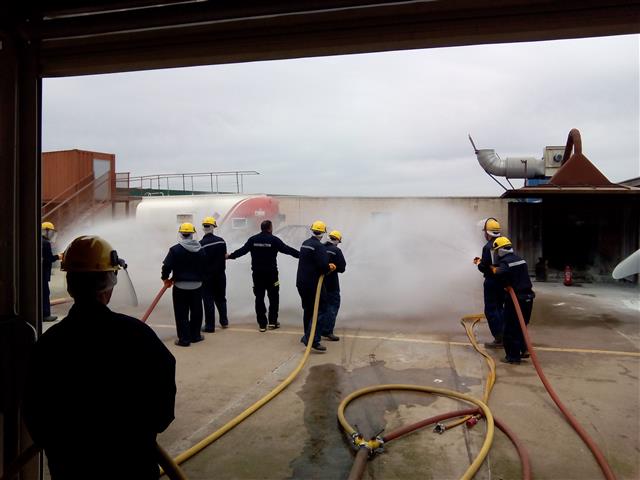 Attendees of these formations, from the company FORJANOR, were able to work in handling the most common meanings of extinguishing fire in their working environment (extinguishers and fire hydrants equipped).
The objectives of these formations were:
Know the basic elements about fire, its prevention and combat
Train for effective first intervention in a fire
Train the people who attend the training in an effective fire action using the available means (extinguishers and BIEs)
Different exercises were carried out with ABC, water and CO2 dust extinguishers on solid, liquid and gaseous fires, finishing the sessions with 45 mm diameter fire hydrant handling practices.
The training was very well received among the attendees, who appreciated very positively both the day and the instructors.
The SGS Security School offers specialized training for companies in which safety is the first objective.
For more information contact:
Begoña Garcia Serrano
División de Prevención y Medioambiente
Mail: begona.garcia@sgs.com
ACERCA DE SGS
SGS es líder mundial en inspección, verificación, análisis y certificación. Está considerada como principal referente mundial en calidad e integridad, contamos con más de 90.000 empleados y con una red de más de 2.000 oficinas y laboratorios por todo el mundo.