Virtual reality simulator for maritime emergencies developed within the VR_ME project is presented at the European Parliament
On July 13, SGS, as part of the VR_ME project consortium, was pleased to participate in the presentation of a virtual reality simulator to prevent maritime emergencies.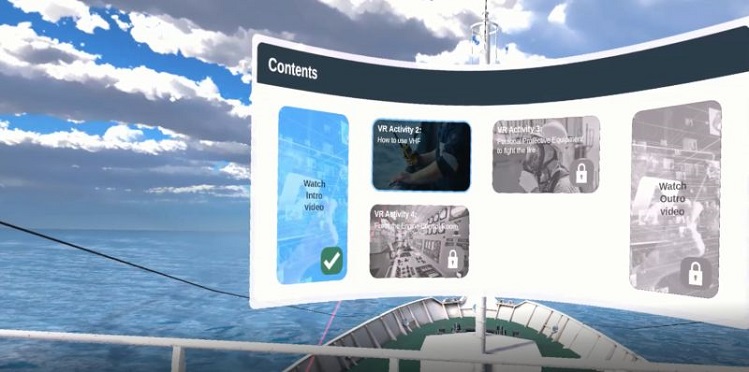 A consortium of EU fisheries experts together with the Member of the European Parliament (MEP), Mr Gabriel Mato, co-hosted a successful event to present a virtual reality simulator for maritime emergencies. The event brought together a wide range of fisheries stakeholders, including representatives of EU Institutions, industry and civil society that appreciated the innovative tool.
The 3D training course accessible through a Virtual Reality kit is now publicly available to better face maritime emergency situations on board, decrease accidents and fatalities at sea and digitize the sector. This tool and training programme are the successful result of collaboration between the sector, safety specialist, training providers and IT experts.
About the VR_ME project
Most of the fatal accidents on board fishing vessels are due to lack of knowledge on devices and emergency procedures, and non-completion of periodic training exercises and simulations. To ensure a correct reaction by the fishing crew in emergency situations, trainings and simulations are needed where crewmen are exposed to a series of scenarios to get the procedures, and how to execute them.
VR-ME's ultimate output is a training programme and Virtual Reality Simulator for Maritime Emergencies on board fishing vessels. A very innovative tool non-existent in the industry that would bring the training in emergencies to a higher level. End users can download the software which is publicly available.
The end products have been developed by a project consortium made of six partners from five European countries with experience in vocational training, prevention of occupational hazards, IT and the sector: IMP (Maritime Institute for Prevention, France), ARVI (Shipowners Cooperative of Vigo, Spain), SGS TECNOS (world's leading inspection, verification, testing and certification multinational company), SQLearn (IT developer, Greece), PFA (Pelagic Freezer-trawler Association) and Europêche (European Fisheries Association, Europe).
VR-ME is a project co-funded by the Erasmus+ Programme of the European Union.


This project has been funded with support from the European Commission. This publication reflects the views only of the SGS, and the Commission cannot be held responsible for any use which may be made of the information contained therein.
Learn more about this project in our Project Website and/or social media: LinkedIn and Twitter.
For more information about the project you can contact the project coordinators at the following E-mails: Elenacarmela.tylkoausias@sgs.com
About SGS
We are SGS – the world's leading testing, inspection and certification company. We are recognized as the global benchmark for quality and integrity. Our 96,000 employees operate a network of 2,700 offices and laboratories, working together to enable a better, safer and more interconnected world.